Frontpage
Nieuwe datum data-eindsprint CEMROL bekend!
We hebben een nieuwe datum gevonden voor de CEMROL data-eindsprint! Op vrijdagmiddag 6 mei van 15.00 tot 17.00 uur (met een borrel na afloop)organiseren we een data-eindsprint. Eind dit jaar zal het SKILLNET-project afgelopen zijn en daarmee helaas ook CEMROL. Je hebt als vrijwilliger al veel werk verzet, maar we willen graag nog een laatste eindsprint inzetten.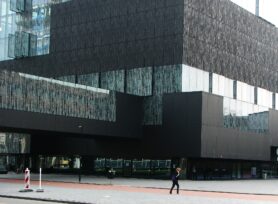 De data-eindsprint vindt plaats in de Bucheliuszaal van de Universiteitsbibliotheek Utrecht Science Park. Daar laten we je een aantal originele brieven en drukken uit de vroegmoderne tijd zien die je tot nu toe alleen via CEMROL zag. Mis dit niet! Voor wie toch liever vanuit huis werkt, is het mogelijk om de bijeenkomst hybride (op locatie met een live verbinding) te laten plaatsvinden. Geef dit aan bij je registratie.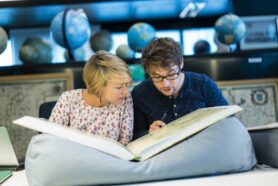 De middag begint met een korte update van het project en een uitleg over wat we met de metadata doen nadat jij ze hebt ingevoerd. Daarna zal projectleider Dirk van Miert een masterclass over Romeinse dateringen geven en gaan we zelf aan de slag met het omzetten van Romeinse dateringen naar moderne dateringen. Ten slotte zal iedereen vanaf zijn eigen computer gaan markeren en transcriberen in CEMROL. We willen je vragen om je eigen laptop mee te nemen. Als je die niet hebt, kunnen we een leenlaptop voor je regelen.
We sluiten de middag af met een borrel in café The Basket tegenover de universiteitsbibliotheek.
PROGRAMMA (15.00-17.00 uur)
Welkom
Wat doen we met de door jou ingevoerde metadata?
Masterclass Romeinse dateringen
Originele brieven en oude drukken uit de collectie van de universiteitsbibliotheek bekijken
Zelf aan de slag
Borrel in The Basket, Genevelaan 8, Utrecht (vanaf 17.00 uur)
REGISTRATIE
De bijeenkomst is in de Bucheliuszaal van de Universiteitsbibliotheek Utrecht Science Park, Heidelberglaan 3. Als je hierbij aanwezig wilt zijn, willen we je vragen je uiterlijk 2 mei aan te melden via skillnet@uu.nl. Geef daarbij ook aan of je live aanwezig bent en een leenlaptop nodig hebt of online aansluit. Voel je vrij om andere geïnteresseerden mee te nemen (wel graag aanmelden). We hopen je op 2 mei te zien!
Welcome!
The ERC Consolidator project 'Sharing Knowledge in Learned and Literary Networks – The Republic of Letters as a Pan-European Knowledge Society' (SKILLNET), under the direction of Dr Dirk van Miert, conducts research into the ideal of sharing knowledge within early modern scholarly networks in Europe by applying social network analysis and text mining techniques to the metadata and full-text data of large quantities of manuscript and printed letters from the period 1500-1800.
Read more about the project in the Spring 2020 issue of EU Research.
Dirk van Miert presents the project at the ERC Day 'Utrecht Inspires' on 28 March 2017